Intermediate Boiler Operator Training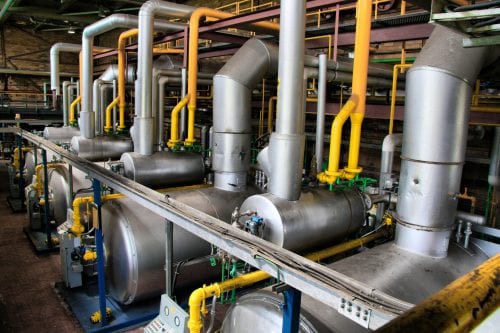 ChemTreat is offering an intermediate level boiler operator training and licensure opportunity March 11-15, 2019.
Event: ChemTreat has partnered with Byron D. Nichols of Thermal Systems Training to offer a comprehensive and in-depth intermediate boiler training opportunity. This course is designed for students who have previously completed an entry level course. The final day will be a course review and licensure exam. Successful applicants will be awarded their ASOPE-approved license. This is a valuable opportunity!

The intermediate level course includes:
A review and build on the understanding of topics covered in the basic course
Expanding knowledge of boiler operation theory, design, and construction, steam distribution systems including piping and pressure reducing valves, feedwater systems including pumps, pump operating and system curves
Deaerator operation, softener and demineralizer system operation and maintenance, natural gas, fuel oil and solid fuel delivery and combustion systems, draft systems including fan and duct design, instrumentation fundamental including PID tuning, and an introduction to boiler system optimization calculations and methods.
Improving Efficiency in Boiler Operations
Visit the Event Website for more information
Seminar Agenda
Location Details and Lodging
Registration and Pricing
Location:
Hilton Garden Inn Roanoke
4500 South Peak Boulevard
Roanoke, Virginia
Related Events