About ChemTreat
We are providing customers with water treatment services that maximize system effectiveness through a unique combination of outstanding high-quality quality products, and superior technical expertise.
Demonstrating Reliability & Earning Trust Since 1968
Headquartered in Richmond, Virginia, ChemTreat is one of the largest and fastest-growing industrial water treatment companies in the world. Continued expansion has allowed us to evolve into one of the world's largest providers of water treatment products and services. We create lasting partnerships and sustainable value by aligning our entire organization around the common goal of making our customers more successful.
ChemTreat has grown to become a leader in the water treatment industry and is committed to continued growth. We retain the flexibility of the smaller companies to meet specialized needs through a rapid and thorough response in all areas of the business, and we have the significant resources of a larger company to ensure superior customer support.
Our proprietary solutions allow our customers to reduce water, chemical, and energy costs, extend asset life, improve process operations, and reduce downtime. We have expertise in a variety of industries, including automotive, food and beverage, chemical, fuel processing, metals, mining, power, pulp and paper, and textiles. We also serve commercial and institutional customers, including data centers, district energy providers, universities, government buildings, and hospitals. Our company has developed a robust product portfolio for the prevention of corrosion, scale, and bio-fouling in critical heat transfer systems and advanced polymers for industrial wastewater.
Our Mission
Our mission is to provide our customers with water and process treatment programs and solutions that maximize system effectiveness through our unique combination of outstanding service, high-quality products, and superior technical expertise. Our goal is to forge long-term relationships to create mutual benefit for our customers, associates, communities, and the environment.
Our Brand Promise
ChemTreat is the leading provider of industrial water and process treatment solutions because we are committed to a simple strategy: hire the most talented people and empower them with resources and technology to do what is best for the companies we serve. We motivate our entire organization with the singular goal of making our customers more successful.

Building Trust
Taking Ownership

Delivering Peace of Mind
Our Leadership Team
At the heart of our success is our people. We have assembled the finest team of dedicated professionals available: technical field engineers backed by industry teams comprised of industry market development managers, corporate engineering specialists, corporate equipment and automation specialists, analytical and environmental affairs specialists, and customer service specialists.
Interested in working for ChemTreat?
We have a relentless focus on talent, continuously driving to attract, hire, and retain the very best. Each associate contributes to the success of the ChemTreat organization and creates a culture of growth and continuous improvement. With us, you won't find typical water treatment jobs. You'll be empowered with the resources, knowledge, and flexibility to do meaningful work for our customers.
The Danaher Water Quality Platform
 Through strategic acquisitions, Danaher Corporation has formed a diverse portfolio of water quality optimization companies that, as a united platform, can significantly impact the way our customers approach water.
Through strong customer partnerships, we advance the quality and delivery of water.
Our collective expertise, products, and services provide the innovative analytical and treatment solutions you need to be confident in delivering the best water with the greatest efficiency, every time.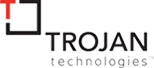 CONTACT US
Our sales engineers are ready to help you find the right solution.
Fill out the form to connect with your local ChemTreat representative.
Current Customers
If you are a current customer and need direct assistance, please contact Customer Service
by phone or e-mail Monday through Friday, 8 am to 7 pm EST.
E-mail: cs_orders@chemtreat.com    Phone: 1 (800) 648-4579